Dr. Anne Avery is a Licensed Psychologist
in New Hampshire and Massachusetts.
About Dr. Avery
Dr. Avery trained at the Veterans Administration in Boston, Elliott Hospital in Concord, MA, North Shore Children's Hospital in Salem, MA, and Durham, NH.  She has lived and studied in a variety of cultures.  Dr. Avery's degree is in Counseling Psychology from the Boston University Department of Education (Ed. D).
In the past she provided neuropsychological evaluations and worked with children and adults before the transition of her practice to telehealth.  Now Dr. Avery provides psychotherapy for adult women aged 25 or older, either as individuals or as part of a couple.
She is licensed in Massachusetts and New Hampshire and her practice is registered as Avery Psychological Services, PA.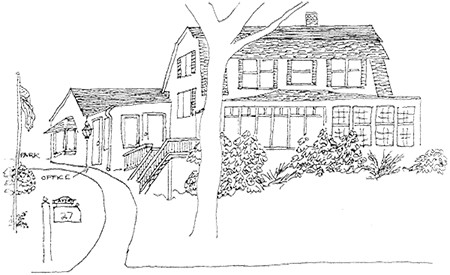 About Psychotherapy
Generally, Dr. Avery works with individuals who are dealing with a situation, person, problem or feeling which is causing concern. Her approach uses an international perspective and cognitive behavioral therapy informed by neuropsychology and focuses primarily on anxiety, depression, and interpersonal childhood or bicultural issues. Adults see Dr. Avery either as individuals or as part of a couple.
Individuals may be anxious or sad or having trouble with life, their feelings, with unemployment, job issues, or people in their family. Adult relationship problems can be with parents, siblings, friends, co-workers, bosses, partners or children.
Couples can see her for partner issues or marital problems. She works with couples from age 25 to 90. It is customary to see both adults together about four times before seeing each person alone one time if that is requested. After getting acquainted, Dr. Avery finds that meeting once a month over a period of time allows changes to happen gradually and be kept in place.   It takes time for the new patterns to feel comfortable.
Dr. Avery may be a good person to work with.  She understands, however, that one can have a good doctor and a good person but not necessarily a good match. If there is a good connection, you are likely to feel comfortable and safe with your doctor. If there is little connection, you should feel free to consult another psychologist.  Also, if a doctor feels they cannot be of help to you, then that needs to be said.
Psychologists worry about their clients if they do not show up for an appointment.   This work is more than "just a business."  As a result, it is very helpful if you let the psychologist know if you can't come or if you have just changed your mind about therapy. Generally, people call 24 hours ahead to cancel an appointment. When that is not possible, they call as soon as they know they need to cancel.
When you have an appointment with Dr. Avery, you can begin in any way that is comfortable for you. For example, you can tell her to ask questions, you can describe who is in your family, or you can just begin wherever you want. The session lasts 45 minutes and she sets a timer to ring 5 minutes before the end so that she knows the time is almost over. At the end you can set another appointment or wait to think about what you want to do.
Services
Dr. Avery has an office built to provide maximum privacy. In 2020 Avery Psychological Services PA transitioned to provide only telehealth services. Clients need to live or work in Massachusetts or New Hampshire, where she is licensed. After COVID-19 emergency orders are lifted, traditional telehealth standards will apply. Using cell service or video carries a risk to privacy but using a landline is secure. Avery Psychological Services uses a landline for phone communications and a HIPPA compliant G-Suite service for video conversations.
After listening and understanding your situation, Dr. Avery likes to provide a variety of options for you to consider so that you can decide what is appropriate for you. Sometimes people profit from finding a way to handle a problem person in their life. Sometimes it helps just to talk about how you feel and find out if it is "normal" to feel that way. Sometimes it is most helpful to have ideas about thinking or behaving which might improve the situation.
Dr. Avery also provides the following:
Cognitive Behavioral Therapy
EMDR for trauma
Problem/Solution oriented therapy
Bi-cultural awareness when appropriate
Internal Family Systems work when requested
Mindfulness or pastoral counseling for interested individuals
Contact Dr. Avery
You can call Dr. Avery at any time and talk with her or leave a message at (603) 868-8100. Since her phone sessions begin on the hour and run for 45 minutes, it may be most useful to call 10 minutes before the hour.
When you leave a message with your phone number, the office manager will give you a call to set a time for a free phone consultation with Dr. Avery.
Dr. Avery will call you to find out more about your situation and your goals, as well as to provide you with some information about telehealth. If you want to work with her, she will mail you some paperwork which needs to be filled out, signed, and mailed back. When we receive these necessary forms, the office manager will contact you to set an appointment time which is convenient for you.